New Patients at Greer Chiropractic & Rehabilitation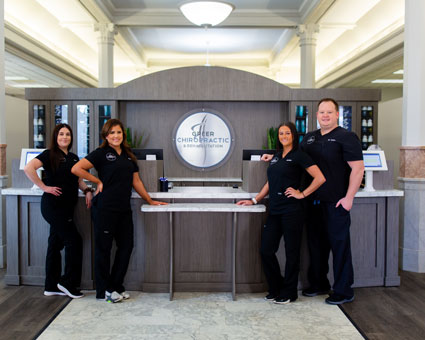 Welcome to Greer Chiropractic & Rehabilitation, we're happy you chose us as your health care provider! You can rest assured, knowing we'll work with you to get back to doing the activities you love.
Our onboarding process consists of two visits. We ask that you complete the online forms prior to your first appointment. Please bring your ID and insurance card when you come in.
New Patients Forms

The Initial Consultation
When you arrive at our office, you'll receive a warm welcome. A staff member will make sure your paperwork is in order before taking you back to an exam room. Dr. Adam will introduce himself and discuss what brought you to the office today. He'll ask questions to get to the root cause of your problem.
Next, you'll receive an in-depth physical exam, with neurological and orthopedic testing, and X-rays. Please allow 45 minutes for this visit.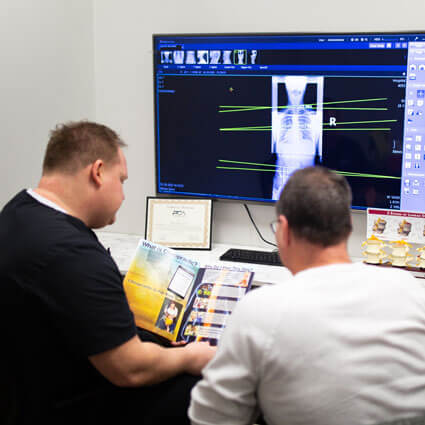 The Second Visit
When you return, Dr. Adam will give the report of findings. He'll go over your test results and X-rays with you and explain what was found, how it affects you, and what we can do to correct the problem. You'll receive your care plan detailing what therapies will be used, how often you need to be seen, and how long it will take to see results.
If you decide to continue with care, a staff member will come in to speak with you about scheduling and financial matters. When that is done, you'll receive your first adjustment. This visit will take about 30 minutes.
Financials
With several payment options, you can afford to get the care you need. We're in network with most insurance providers and Medicare. All major credit cards and HSA plans are accepted, and assignments for auto accidents and personal injury cases, and workers' compensation claims.
Patients without insurance can take advantage of our affordable payment plans. Please contact the office for more information.
---
New Patients at Greer Chiropractic & Rehabilitation | (412) 914-8965